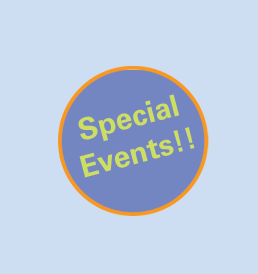 Location
Steppin'UP Up Dog Training Complex
East Freetown, MA
August 3- 5, 2007
The first beginner camp was a huge sucess! This years camp will be even better. This camp is for the brand new agility dog or handler.
See what last year's participants had to say!
"Thanks very much for this camp. I hope it is the first of many more!" Myrna Libby & Brie
"Awesome - Exciting - I have leanerd so much - Thank you for sharing your knowledge. Look forward to working with you again." Karen Lambrecht & Morgan
"Agility Camp was a terrific idea!! Please offer it yearly, thanks for all the input -- you're the best!" Kris Conway & Nuku
"Learned a lot, may there be many more. Thanks." Lyse Savard & Joey
"Thanks for giving us a 'hot' funtastic weekend." Paula Bettencourt & Coal
"Terri, Samson and I have finally gotten a good start! Thank you." Sandy Anagnostakis & Samson
"We really enjoyed our 1st camp. Thank you so much for all your help. We learned a lot and will grow from this experience." Nicole Wright and Shelby
"A fantastic camp!!!! Can't wait to work Blast on all of the things that we learned. Thank you once again for a fun, exciting, wonderful experience!" Dawn Wessels & Blast
If you answer yes to any of these questions, this camp is for you!
Would you like to get started on a fun adventure learning agility?
Do you have a dog that needs attention and motivation?
Do you need tos Start your dog on all of the equipment?
Could your handling use some improvement?
Are you baffled by front and rear crosses?
Do you have a specific problem with your dog that needs addressing?
Come and learn from one of the leading dog trainers in the country. This camp is geared for the first time agility handler or a brand new agility dog. You will be in a creative learning environment amongst other handlers who are at the same level. You will find this camp a fun filled learning experience that will get you started on the "Steps to Success" in agility training!
Enrollment limited to 16 participants. Fee $425
Unlimited observers @ $75 per day or $200 for all three days
Details
* The camp will be held at the Steppin' Up Dog Training Cpmplex 186 County Road, East Freetown, MA 02717. The Camp will held inside the Agility building and outside in the fenced-in Agility Field. There will be plenty of shade as we will set-up tents. Lunch and additional crating will be held in the air- conditioned obedience center.
* Fee $425 per Participant. Observers $75 per day or $200 for all three days.

* Deposit of $200 Due May 31, 2007. Deposit (less $25 cancellation fee) refundable until 30 days prior to camp.

* Includes Lunch Daily.

* Limited enrollment - Participants in the Camp can work only one dog per person. An additional dog can be brought along to play with on breaks.

* Air Conditioned Facility for crating and lunch

Register today! This camp will fill quickly!


Register
To register, print this form, complete, and return to:
Terri Arnold, 186 County Rd., East Freetown, MA 02717
Make checks payable to: Steppin' Up Dog Training School or provide your credit card information.

Questions? Call (508) 763-4843.